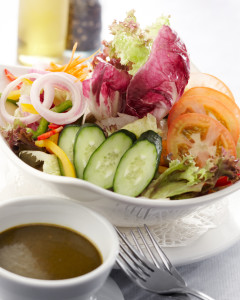 Food and I used to have a love hate relationship. I used to love the way it tasted, comforted me in times of need, and hated the way it made me feel and look. After doing my fair share of research, I made the decision to join Jenny Craig for their support, and knowing that I would have someone that would hold me accountable daily. I did not purchase the pre-made cuisine Jenny Craig offers. Instead I chose to purchase pre-made organic food from Whole Foods every morning.
The Jenny Craig counselors allowed me to weigh in everyday and my dietitian helped me with ideas on what to eat as well as portion control. The team at Jenny Craig also encouraged me to cut out fast food, soda, sugar and creamy dressings, something I thought I would never give up. Whole Foods was a place where I trained myself to eat clean and nourish my body. This was primal for me in continuing the challenge that was ahead of me. I remember being so angry at how I let myself spiral so out of control with food.
To my fellow WEIGHT CLIQUERS, choosing healthy foods didn't come easy at first, but with each day that passed the positive results that I started to see and feel made me stop and think of the finish line….I cheer all of you on to keep moving and to make the decisions that sometimes aren't the easiest but well worth the effort to see solid results….
Cheers,
Gina